4 Cost-Free Ways to Track Brand Mentions
Did you notice the more technological divides, apps, and software we use, the more of them appear every day? If you're a small or growing business, it's important to track brand mentions, comment and likes that directly impact, shape and reflect the reputation of a brand. As most of the users make their search through social media, checking reviews and evaluations of services and products, they rely on the opinion of other customers. These days, an overview, comment or rate on social media has more value and credibility rather than official promotions or ads.
Outline:

1. Why brand mentions are important?
2. Brand mentions + email inbox
3. Twitter mentions
4. Dashboard mentions
5. The theory of the big brand name
6. Bonus
Why brand mentions are important?
this is a great interaction with followers and potential customers;
control and timely reaction to negative mentions;
an effective method of tracing competitors and reviews of their marketing and PR moves;
brand mentions define whether your own marketing approaches effective or not.
Brand mentions + email inbox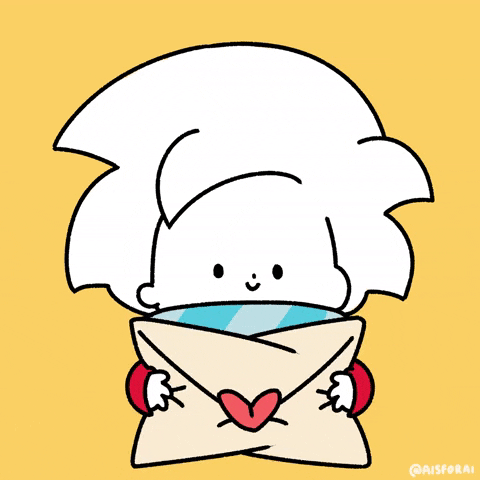 There are several ways to optimize brand mentions and notifications.
Option #1 is to track brand mentions using your inbox.

How it works: Gmail search feature occurs one of the first ones, as it's simple, free and always available. To make it all smart, it better to create a separate Gmail account (because you don't need too many incoming emails on your working mail).

Google Alerts is one of the well-known tools to monitor brand mentions. The majority of users choose this option instead of looking up for alternatives that require money and time. Well, that's true, most social listening tools ain't free even though they offer limited free trial periods of up to 14 days. It's reasonable to choose a free tool as long as it's effective enough. Google Alerts is free, but its effectiveness is questionable, especially in comparison to paid web monitoring tools.
it doesn't show all brand mentions out there
plus, it's not as quick as it could be. People that plan on using Google Alerts are busy ones and prefer to spend time effectively.
This tool loses comparatively to other competitors on the market.

Twitter mentions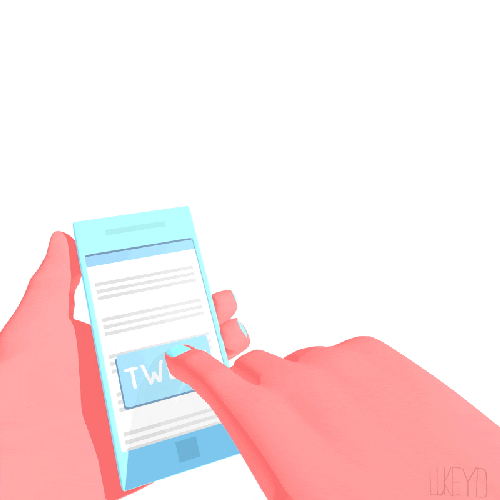 Option #2 is more effective and popular as a result. Ok, does any of you use Twitter? I really hope you do. Unlike the prepaid social media listening platforms or Facebook monitoring, Twitter perfectly helps with tracking mentions in real-time. The main point is to be the first (or at least among the first ones) to be involved in the discussion of your own brand or to promote your client(s). This is all about good old Tweetdeck and the history of mentions it can offer.
Tweetdeck is handy when it comes to monitoring important for you mention.
It is free, so no regrets about spending precious savings on it.

Dashboard mentions
To stay up-to-date during busy working days, business trips or annual vacations, it's so easy to lose track of brand monitoring. One of the simplest ways to keep an eye on recent changes and dynamics is to set automotive mentions.

How it works: just choose favorite and effective free dashboard templates, adjust settings and you're good to go. The best part is to activate or disable notifications, so they come only from the platforms you choose to: it is up to you to set up Twitter and Instagram or Facebook and LinkedIn notifications.
Yet the best option is to track your brand mentions for free 24/7, isn't it right? But we all know exhausting and time-consuming that is to constantly look for an effective and free tool that meets interests and needs. Here is a lifehack: search for startups in brand monitoring niche that offer their services for free. The benefits are obvious: no expanses, effective information analysis and, most likely, bonuses for loyal customers. 

The theory of the big brand name
The positive dynamics of brand growth is directly reflected in the number of incoming mentions and their frequency. This implies progress and more work. Aside from brand mentions monitoring, it's a wise thing to track queries that involve the name of a brand.
How it works:
queries monitoring is effective for product development, analysis of its ups and downs;
it's helpful for web development to prevent potential issues;
it's beneficial for content creation to anticipate questions and further.
Overall, queries are the hints from customers and gaps to fill in order to create a trustworthy reputation for a brand, not to mention high-quality service or product.
Internet is full of paid options for social listening, but in fact, not all of them meet expectations wishable level of effectiveness. It makes sense to start with free web monitoring tools and see if they or at least one of them manage to build up trust and show expected results.
Bonus
Speaking of great social listening free tools, you can tell when you find "the one". Much like in human relationships, you try various options and look for something special that fits and "feels right"; although when it comes to SaaS tools that help to build and improve business, they offer a prepaid plan and free, but time-limited trial runs. Sometimes it takes longer than 2 weeks to understand if a tool matches expectations or not. Actually, this is the reason to switch on free tools like Famm.io available online. Its mission is to optimize the work of growing businesses and brands. The only variable you contribute is time. No costs. No tricks. Value in its pure form only.

What value do we actually talk about?

For starters, Famm.io is user-friendly and very simple in use. It has four effective options that improve web monitoring way better.

Brand monitoring — the option allows gathering and analysis of all mentions out there using most popular social platforms like YouTube, Twitter, Facebook, Instagram, Telegram and web sources.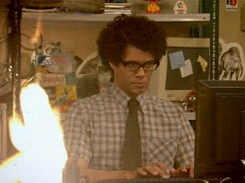 Let me explain in detail. Right now you see the graphics of variables that constantly change.
Mention dynamics shows the changes of mentions during a certain time frame, depending on news or mention that caused those changes on a platform. Navigating requests' filters, you can select, observe and analyze the dynamics of posts related to your brand, their effectiveness; not to mention information about your competitors on the market.

Reach, comments and likes graphics demonstrate the recent changes provoked by the most engaging content. Basically, the reaction of the audience defines what kind of content valuable worth pursuing.

The analysis of your competitors' content and its comparison with your own gives a better understanding of the current situation and the vision of the whole picture. This helps to build KPI and further well-thought content strategy effectively.

Mentions by source indicate the results from each social web in percentage ratio. Thanks to this graphic, you can easily define the source that requires special attention-grabbing content writing to turn your audience into your leads.

Research Sources — helps in monitoring published articles and blog posts about your brand, which is pretty good for evaluating marketing and PR strategies. Besides, this feature is handy in search of new, similar media sources for publications.

Analyze Competitors — allows tracking online mentions of rivals and once in a while (or as often as you decide) to check how they're doing.

Find Content Creators — search and contact influencers of any niche, especially of the niche you work in, make collaborations and promotions of your brand easily and thanks to Famm.io for free.

You probably know how previous to find you've been looking for a while. Take your time to explore all Famm.io features to make sure it's an effective and reliable tool.