The Truth About Social Mention
Outline:
On your way of building a business, whether it's an online educational platform, a clothing brand, a b2b tool or travel service, one particular thought keeps coming "How do I promote my business to make it work better?". There are many options to choose from to develop your business. Yet you have to be attentive when you choose a particular niche, a platform, a method or approach.
What is a social mention?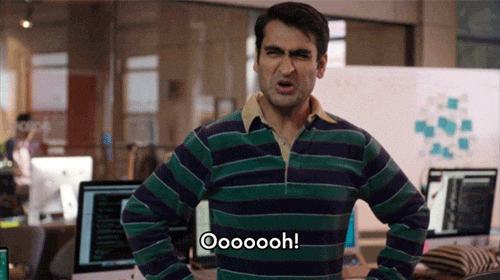 Focusing on boosting business online, social mentions seem to be the perfect fit. Social mention is a free and effective method of improving business. Every comment, review, discussion, like or retweet on social media is a mention of your product or service, which might positively or negatively affect reputation.
These days the audiences' attention is centered on social media platforms. Images, videos, texts are a representation of your business, not to mention the means of building brand awareness that we've covered in one of our previous posts. For this reason, to find out as much as possible about social mentions and their impact is extremely important, especially if you would like to build a stainless brand reputation.
The role of mentions on social media
The quantity and quality of social mentions are not only the rate of a business but also a so-called navigating system for marketing, PR and SEO. As soon as you analyze social mentions of customers and competitors, you get a clear understanding of why is it worthy.
Even though social media monitoring is a comparatively new, but very beneficial approach of getting the most recent information about online service or product. In fact, this is the simplest way to monitor overviews, comments, evaluations and making good use of it.
Imagine you pursue your own brand and desperate to know what people out there think of it. On social media, the low, medium or high rate of your brand by potential and real customers is the criteria if it's going well or not.
Now, imagine someone left a suspicious comment about your product. What your initial reaction would be? Do you know the steps you need to do? If the answer is "no", a social media monitoring should be your first call.
What is social media monitoring?
It is possible to control and even predict social mentions. Magic? No, technology.
What social media monitoring anyway? The process of tracking mentions related to your online business on social platforms is the essence of monitoring. Why would you need it? Or better to say, how urgent would you need social media monitoring?
If your product or service keeps on growing, eventually the buzz will be going around your offer. This results in all kinds of mentions about it. It is a wise policy to track brand social mentions, this way you stay on top of things and observe who, when and what says about your product or service.
How to search for social mentions?
To understand the concept of social media monitoring is one thing, but to use it is a different story. Every time you notice a social mention that can or even might affect your business, positively or negatively, what you need to do is follow these simple steps.
Find helpful online social monitoring tool
Test it and make sure it fits all your requirements
Use it on a daily basis
Thanks to Famm.io anyone can try how quick and efficient social mentions work, how many social platforms reflect recent mentions, to check the time depth and other beneficial features.

How to respond to social mentions?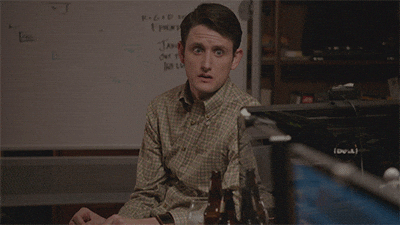 Assuming that positive and negative feedback and reviews is a self-evident thing on the social media world, try to make the best of it. There is no need to worry about the unenthusiastic or bad comments, instead apply simple and genius philosophical principles, meaning, change your attitude and make lemonade, when life gives you lemons.
Think of every feedback as a data and constantly ask yourself a question "How can it make my business better?". As soon as you perceive social mentions as the source of a brand's improvement, you'll definitely make use of all sorts of reviews.
How to respond to good social mentions?
Thank for attention and dedication to a product, service or another online offer.
Ask, whether you can help with anything or not.
Keep on encouraging your target audience, because this is the bright side of your brand reputation.
How to respond to neutral social mentions?
Believe it or not, this is actually a good chance to be useful for users or customers, who didn't find your product outstanding or beneficial.
Ask what gaps do you need to fill to make a product or service more attractive?
Inform about upcoming changes, releases or add-ons to hold people's interest.
How to respond to negative social mentions?
This is going to take patience, patience and… patience.
Resolve the issue that might appear.
Find "the like-switch" to every customer to address a problem
Express understanding and suggest several solutions
Give value, improve, repeat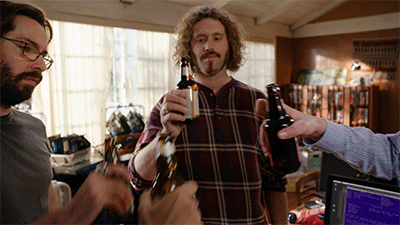 Regardless of the type of social mention, use every opportunity to interact with your audience and engage it in the process of building your brand credibility. Do your best to be genuinely nice and honest with the customers. After all, what will you be doing without them?

A timely response is a big deal when it comes to social mentions. This is halfway through to success or resolving a question. To be in charge of developing your brand image, entrust social mentions monitoring with highly effective online tool Famm.io. While your competitors waste time hesitating, you can be several steps ahead and get real-time social mentions results, track rivals' mentions, evaluate mention dynamics reports and adjust SEO, PR, and marketing strategies.