The Complete Guide to Online Reputation Management
Outline:
Reputation is one of the things we all care about. Entrepreneurs know how important that is as they deal with reputation management all the time.
In the same way, you build your personal reputation, you're responsible for the online reputation of your brand. The skill of personal representation is similar to business, yet right now we bring your focus on your online reputation and its role in shaping a brand.
In this blog article, we review the definition of online reputation management, it's real and potential value and impact on the business. We also point out the key techniques on what do you need to know and do to protect and grow your online reputation.
What is online reputation management
Today to keep the audience engaged takes way more contributed efforts than ever. Brands create websites and social media presence to maintain interaction with customers that works both ways. In fact, being active on social media platforms might be more beneficial for brands.
As soon as you put yourself on the map, your competitors, customers, and media start talking about your business. You know that "talking" here implies comments, likes, shares, retweets and mentions in blogs or news. What people say about your brand shapes your online brand reputation. That's why you need and should take care of the online reputation of your brand.

Let's get things straight. Online reputation management is the necessary process of underlining the strengths and admitting weak points, maintenance and control of your brand image. Your brand reputation directly depends on how many efforts you out in it; so make sure to manage it in the best way possible.
Why does online reputation management matter?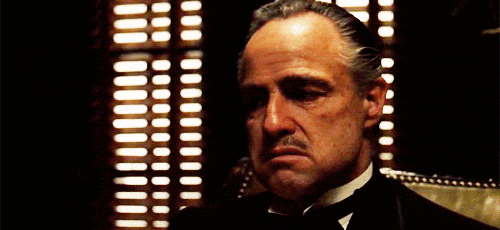 If you're still asking this question, a good chance that you don't know what benefits online reputation management brings.
Before you manage your online reputation, be attentive to what people say about your brand. Listen carefully, because they provide you with reviews, the data for business improvement. Monitoring and analyzing feedback of returning and potential customers is an ideal technique for boosting your customer support management.

You never know when someone on the Internet is going to give a negative review or even sabotage your online campaigns. Online reputation management is the exact approach you need to prevent this from happening. It's wise to prevent a fire rather than deal with it, right?
Online reputation management strategies: risks and outcomes
The more information you know, the easier it is to control online reputation. It's better to come up with a reputation management system to timely prevent potential risks that might affect your brand image. Let's review what risks you may deal with on your way.
The first that comes to mind would be a customer that unhappy with your brand. He or she might leave an impulsive review regarding your services or product. Another sample is competitors' systematic negative comments about your brand. This will probably not impact your business at once, yet the damage to your online reputation will be caused. Or, for instance, even your employees may alter a company's reputation after a couple of bad weeks at work.
The point is anything can happen and you should be ready to avert the issues and keep online brand reputation stainless.
Any user that looks up for your brand mentions online, can easily find any sort of information, including positive, negative or neutral overviews or comments. This is the reason to take care of all compounds that define your reputation. 
Develop your own online reputation management
These days customers don't trust commercials. They choose online reviews of other customers instead. If the digital footprint of your business is somewhat negative or unattractive because of previous questionable overviews, it means you really need to reanimate a brand's online reputation.
According to the statistics, customers choose a brand as they had previous good experience, read positive reviews, been around for quite some time, follow friends' recommendations, heard about a brand from social media too often.
In case the brand you develop has consistent mentions and systematic positive reviews, it means you're on the right track. People stick with the brands they trust, and trust, in its turn, requires consistency and time. To reach that kind of level of credibility as a brand, you need to work on your reputation management since the moment you found a business.

Every business has a certain digital trail and online reputation management is what make it nice and smooth. Of course, you can come up with a number of tools and effective strategies that work for you and your brand. Being one step ahead, we've researched and would love to share with you helpful insights.
Online reputation toolkit
Timely positive (yes, this is important) response to everyone who talks about your business is the key to managing things right. In a very competitive environment, every positive and negative comment counts. If you have more positive reviews than your competitors, most likely customers will choose you over the rest.
If you have positive feedback, ask how can you be more helpful? Make customers feel valued and appreciated. If you deal with a negative review, turn it to your benefit, find out and resolve an issue and use the data to improve your product or service. The attitude matters and customers should see your intention for growth.
Monitor your brand mentions
Pay close attention to details and track your brand mentions. How to do this quick and painless? Use online reputation management tools to monitor the slightest elevations on the social media platforms you need and check recent likes, shares, comments, and reviews. Famm.io web monitoring and social listening tool is very handy when it comes to online reputation management. Easy in use, this tool is a life-saver for your business. Twitter, YouTube, Reddit, Web, and news are available for free brand mentions search 24/7. Just insert the name of your brand, add keywords and there you have it, recent mentions wrapped up with a bow.
Keep an eye on online detraction and react respectfully
Every brand eventually gets negative reviews, as well as positive ones. Haters gonna hate. That's the given. The best and the most efficient way of getting out of this is to elaborate with facts or proofs in response. Let's say, you may respond about the benefits of your brand that you plan to fix.
Make your response as polite as possible, express your appreciation for the feedback and use it to fill the gaps in your product or service. Remember that every evaluation of your business counts. Both positive and negative comments equally matter as long as they're honest and objective.
Online reputation management tools are great in tracking any mentions. For instance, you may monitor if anyone is looking for advice or assistance in using a brand. This accelerated search of a specific kind of information is super helpful for business. Imagine that in several seconds you can find any information related to your brand and resolve things if necessary.
Navigate and be in charge of your online reputation
At the end of the day, online reputation management has to do way more than just solving existing problems. It has to prevent issues from happening and assist in building a brand name. In terms of online reputation, to be one step ahead is the best proactive strategy ever. And trusted online reputation management tools are worth their weight in gold.
Hope, these key points on uncovering the whole potential of the online reputation management and its correct implementation to business will come in handy.